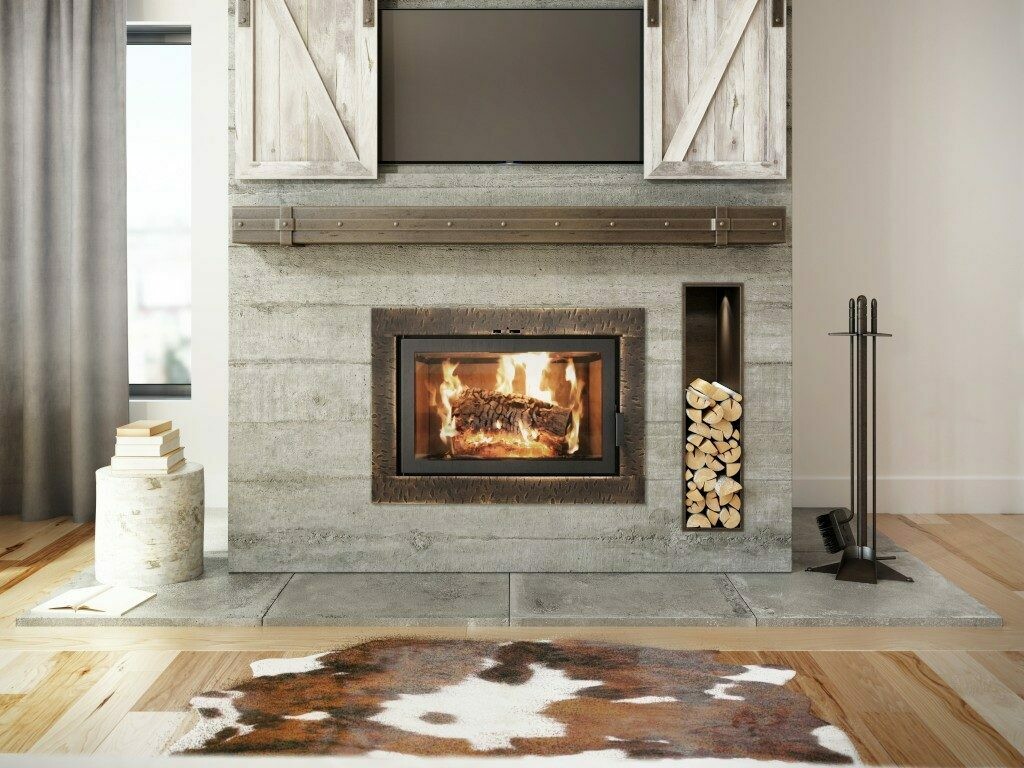 Elegance 36
SKU 00537
Product Details
The Elegance® 36 wood fireplace offers an exclusive combination of aesthetics and technology. For instance, Soapstone liner has no equal for heat management. It absorbs 15% more heat than firebrick and radiates heat 5 times more than firebrick. This increased efficiency is also beautiful to look at inside the firebox. It feels and looks rich!
EPA certified at 1.7g/hr with an automatic variable air control system.
This fireplace is among the safest and easiest to operate. Moreover, clean line design, the soapstone inside, the warranty and the best air control of industry certainly make of the Elegance Fireplaces the best there is!
---
Choose Your Style
Arched
Rectangular
---
Coming Soon! ~ Optional Decorative Fronts
Citadel Front

Craftsmen Front

Novel Front
Powder Coats
Textured Black .............. English Pewter............... Forged Iron ................... Coppersmith.................
Burnished Copper......... Burnished Bronze.......... American Mahogany...... Honey Maple
---
Optional Heat Management Equipment
Variable Speed Convection Fan
A 130-cfm blower
Heat activated – so it will only convect warm air.
Variable speed – allowing you to run it slower or faster.
This convection fan will move heat further out in the room where the fireplace sits.
This kit works without electricity. Hot air will rise naturally and disperse the heat to either the same room where the fireplace is or to another room nearby.
This kit forces heat to travel to another room, further away from the fireplace. It requires electricity to work. This powerful fan can even push heat down to a basement. This is the most efficient way to use the heat generated by your fireplace. It comes with a manual variable speed control knob.
---
Technical Specifications

Save this product for later