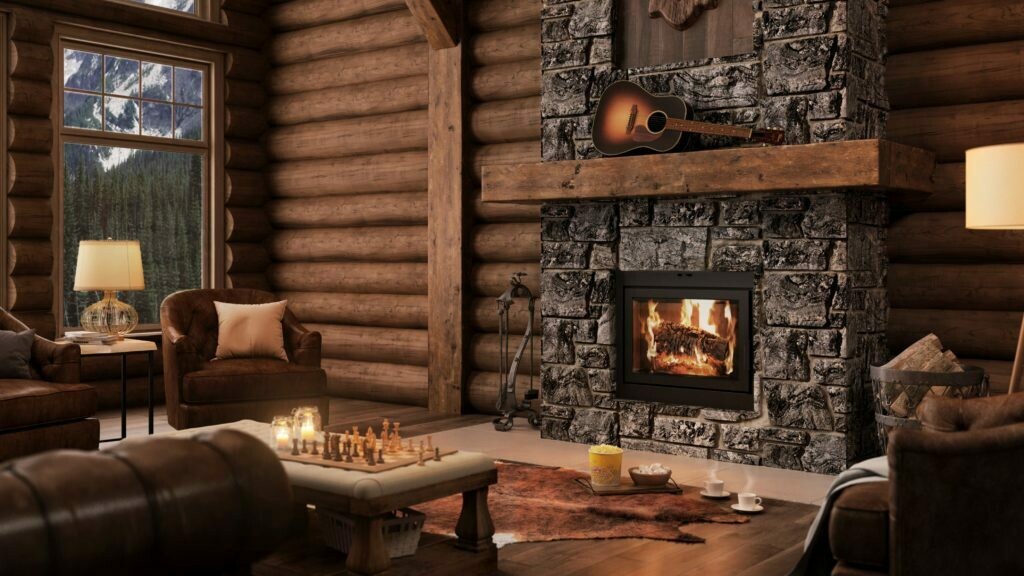 Elegance 42
SKU 00539
Product Details
The Elegance® 42 is our largest version boasting 100,000 BTU on high. Yet, you can have that big firebox burn as slow as 11,700 BTU per hour providing well over 10 hours burn time when using hard wood. The Soapstone lining inside has no equal for heat management. It absorbs 15% more heat than firebrick and radiates heat 5 times more than firebrick. The clean view on the fire is stunning! The glass dimensions truly represent the view on the fire, no burn tubes obstruction!
EPA certified at 1.85g/hr with an automatic variable air control system it is already approved for 2020 emissions all across North America!
The Elegance 42 comes standard with two variable speed heat activated fans totaling 260 cfm. Moreover, clean line design, the soapstone inside, the warranty and the best air control of industry certainly make of the Elegance Fireplaces the best there is!
---
Choose Your Style
Arched
Rectangular
---
Coming Soon! ~ Optional Decorative Fronts

Old World Front

Modern Front

Craftsmen Front


Blacksmith Front
Powder Coats
Textured Black .............. English Pewter............... Forged Iron ................... Coppersmith.................
Burnished Copper......... Burnished Bronze.......... American Mahogany...... Honey Maple
---
Optional Heat Management Equipment
Variable Speed Convection Fan
A 130-cfm blower
Heat activated – so it will only convect warm air.
Variable speed – allowing you to run it slower or faster.
This convection fan will move heat further out in the room where the fireplace sits.
This kit works without electricity. Hot air will rise naturally and disperse the heat to either the same room where the fireplace is or to another room nearby.
This kit forces heat to travel to another room, further away from the fireplace. It requires electricity to work. This powerful fan can even push heat down to a basement. This is the most efficient way to use the heat generated by your fireplace. It comes with a manual variable speed control knob.
---
Technical Specifications
Save this product for later